Persuasive and demonstrative exhibits in a courtroom are key to getting your message across and strengthen your position. JURIS LTS can provide you with powerful presentations, trial boards and legal graphics that can help bring your case to life. Our cutting-edge approach to Trial Presentation Services can be the difference in your next trial.
JURIS LTS graphic designers are experts in taking complex issues and breaking them down into easy-to-understand concepts. This is done through the use of detailed illustrations and informational graphs, helping your audience understand your position; whether it is the judge, jury, mediator, or client.
These graphics can be presented in both digital form or as a trial boards. In either case, we will work to get you a visual aid that will get your message across and support your case.
Persuasive presentations in a courtroom are key to getting your message across; therefore, trial boards are a cost effective way to illustrate your position.
The exhibit can range from a simple enlargement, to a time-line, or perhaps a more detailed illustration that can be developed by our graphic design team. JURIS LTS trial boards are given the utmost attention to detail and quality.
Based on our clients' needs, most of the trial boards we produce are created using standard sizes; however, they can also be customized to meet your specific requirements.
Equipment Rental Included

In-Court Specialist to Assist with Presentation
Voluminous footage from depos, security cameras, and videos, can all be condensed to those precise moments that capture the exact event that may support your case. Or, they can be time-stamped to allow you further control in order to point to a particular time of the footage during trial. In addition, deposition videos can be synchronized with transcripts; therefore, making it easier for jurors to follow along.
A trial consists of a lot of moving pieces. Our Multimedia Presentation Services takes all the hassle out of managing your presentation, allowing you to focus on the details of your winning trial.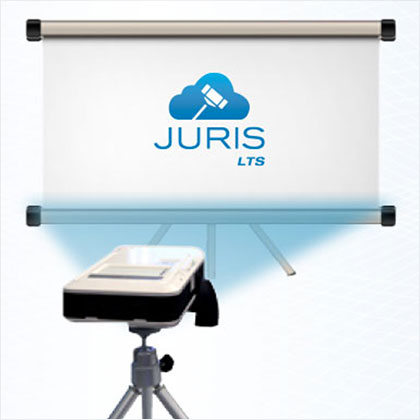 Schedule your Trial Services Consultation Today!