Trial Documents - Hosting & Support
Electronic Document Review

Highest Encryption Available
Now Offering Hosting in the Cloud for Your Trial Documents
JURIS LTS will provide you with repository services for those large cases in which there are voluminous trial documents to be stored. Cases that require large amounts of space and can cause system problems for your IT to handle, are best managed by an external database.
With JURIS LTS, it is now possible to store and manage your documents in The Cloud. JURIS LTS will load, host, and backup all your data so that your documents are readily available to you and your legal team anywhere. These documents will be secured and stored using the highest encryption available. In the same manner, at JURIS LTS, the confidentiality of your documents is our main priority. We have you covered.
At JURIS LTS, we offer various platforms for the review and management of your case document. Some of these platforms include, but are not limited to: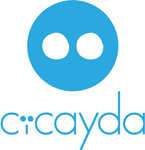 Training: Electronic Document Review
At JURIS LTS, our litigation consultants are certified to provide training using the most widely recognized review management tools in the legal industry. At JURIS LTS, our training methodology, not only is cutting-edge, but also focuses on real case scenarios, as we feel this works best for our clients. This approach also allows JURIS LTS to offer a customized focus on exactly what the staff needs to be doing pertaining to the case.
If you prefer a more traditional training approach, we can also provide general basic to advanced overview training.
Listed below are some of the activities you can expect to learn from our training programs:
Learn More About Our Document Hosting and Review Services