eDiscovery:  Linear Review Vs Linear Review with Analytics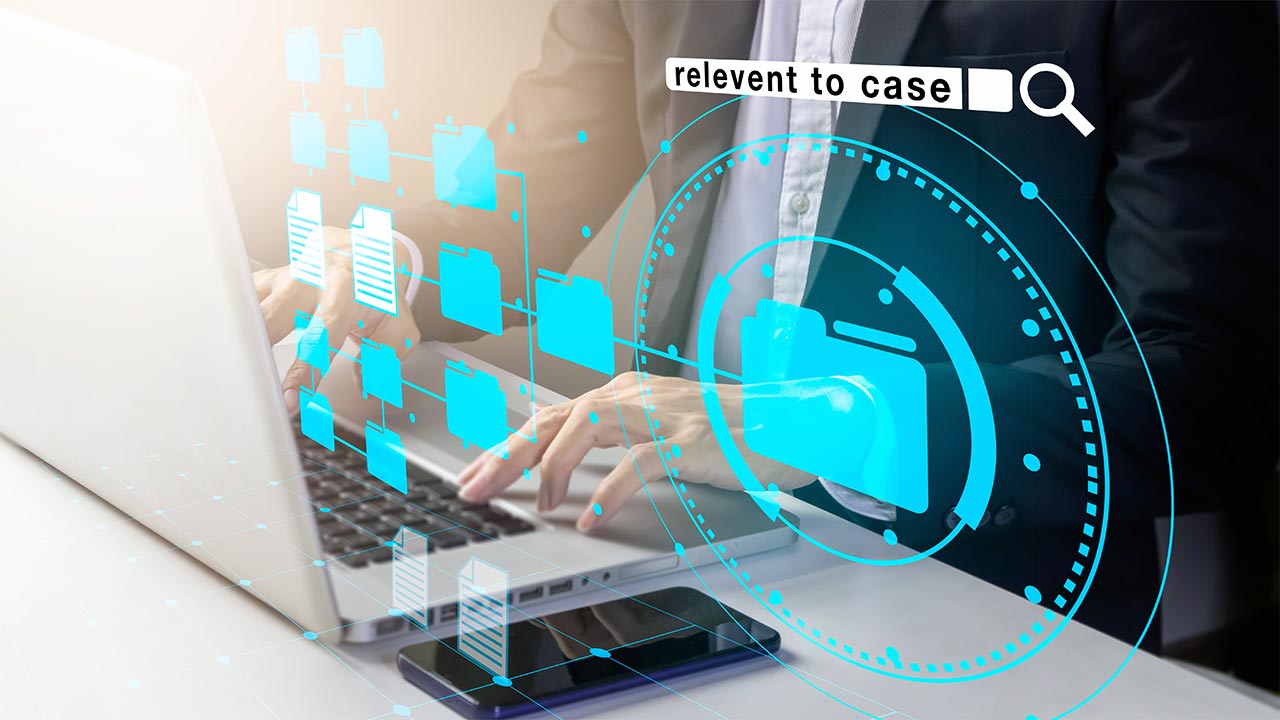 Optimizing efficiencies, accuracies, and cost savings is key during the eDiscovery process. But if your legal team is still using the traditional linear review of documents without analytics for your eDiscovery workflows, are you able to meet these goals?
One recent litigation matter provided a unique experience to quantify the results of a linear review versus an analytics-driven review for the same corporate defendant. The same teams reviewed the same datasets using the two different methods in a compressed time period. Project A used a traditional linear review with technology assistance from the ICONECT environment, and Project B used ICONECT AI analytics. As you'll see from the results, implementing the advanced analytical tools in this case alleviated the overall eDiscovery burdens.
The Case
Litigation involving a large U.S.-based energy provider and disputes arising from the construction of a power plant.
Two Projects
Project A document review was related to the primary claim stemming from the use of certain materials during the construction of a facility.
Project B document review was related to satellite litigation that emerged from the investigation related to Project A.
The Metrics
Both projects included the same metrics below, but additional data was added to Project B at a later date.
Data Volume: Approximately 7 TB (post-processing)
Data Variety: Largely homogeneous data set consisting of emails and attachments
Language: English
Reviewers: Domestic
Format: All natives (no TIFF images)
Project A: The Process
Applied basic culling techniques to the original data set, identifying 200 GBs of email for review.
Coded the documents as relevant or non-relevant.
Added the documents to ICONECT.
Verified if the software is accurately identifying the documents and added more coding if necessary.
Monitored daily search results and fine-tuned when needed.
Assigned review teams batches containing 500 documents each.
Created multiple lists of privileged terms and keyword lists.
Set the system to retain family groups of emails.
Even though Project A was largely handled using basic linear review methods, the review teams were still able to achieve a Reviewer Throughput Rate (RTR) of 225 documents per day per reviewer using the ICONECT environment.
Project B: The Process
With a strong foundation of ICONECT workflow enhancements from Project A and solid review metrics now in place, the challenge now was to see if Project B using ICONECT analytics could run with even greater efficiency. Here's what happened.
ICONECT analytics allowed specialized reviewers to isolate and focus their attention on narrower subsets of documents.
Utilized "Near Duplicate Identification" feature to immediately find duplicate emails and attachments.
Used intelligent batching feature to ensure "parent-child" relationships of emails and attachments are retained.
The Result
The intelligent batches of conceptually related emails and attachments, along with access to near duplicates, created a continuous workflow for the review team for Project B and took 50% less time than Project A.
But, workflow enhancements in Project A including the culling workflow, and the reliance on ICONECT Analytics in Project B both resulted in an impressive doubling of RTR—which was now in excess of 450 documents per day per reviewer. This translated to significant savings for the client, but more importantly, through the use of analytics, the review teams remained highly focused on relevant information in Project B, which resulted in less wasted resources on superfluous issues.
At JURIS LTS, we utilize the powerful iCONECT AI for litigation eDiscovery and case data review. It reduces the number of documents to review, the time spent reviewing irrelevant documents, and the amount of human time needed to review.Are you ready to ditch the traditional linear review process? Ring us at (888) 991-8108, or shoot us an email to discuss how we can help alleviate the burden of your eDiscovery workflows.