$9.3M Verdict Awarded in Complex Jury Trial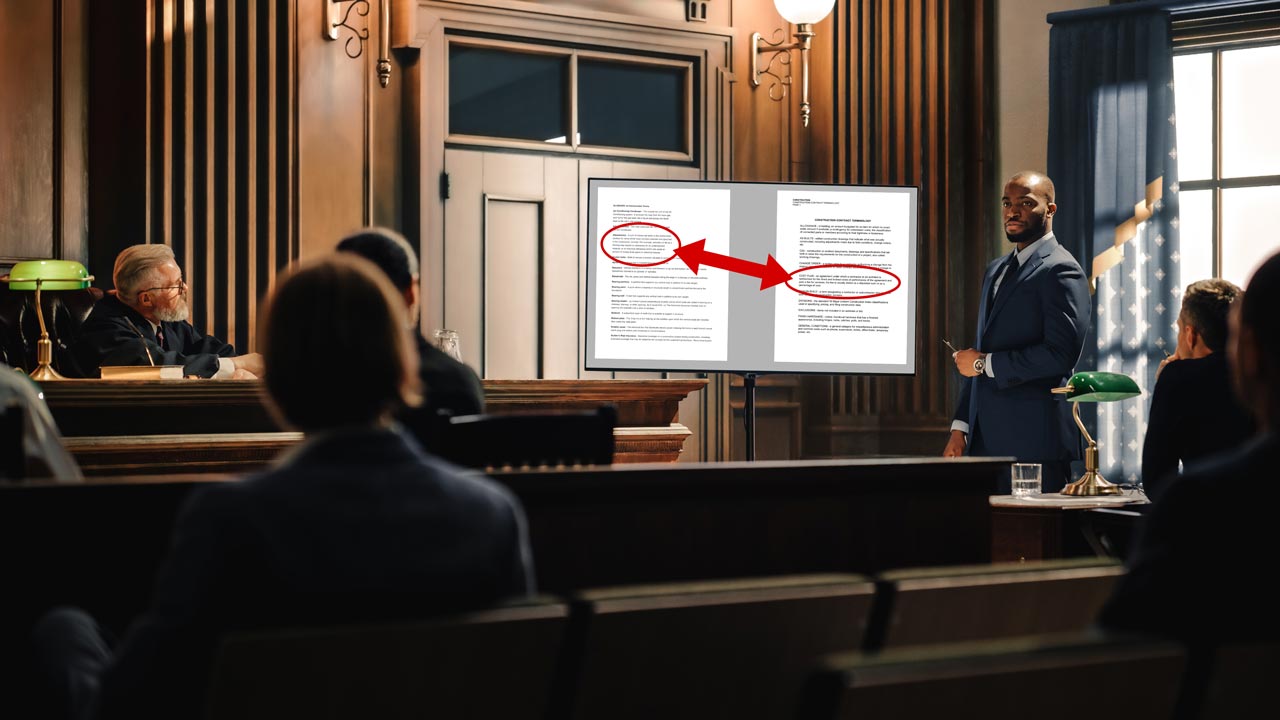 Supporting Counsel: Plaintiff
Services: Trial Preparation, In Court/Live: Tech support and equipment, Trial Director operation, Turn-key Out of Town Trial Services
This jury trial revolved around extremely complicated technical details and a strained surety relationship. The specific definitions and application of construction terminology made the two week trial a candidate for jury boredom.
JURIS LTS often hears those reluctant to use legal technology suggest, "Well, I don't want to be flashy." That might have been appropriate 10 years ago, but today a lawyer may risk appearing downright out of touch, and when challenged with keeping a jury awake and focused, technology can play a crucial role.
In this trial several legal technology wins occurred:
The set up in the courtroom didn't allow for the attorney to see any screen while at the podium, making it difficult to select and mentally plan ahead for what was next for discussion.
No problem, JURIS LTS sourced and set up an extra screen by the podium for the attorney.
Opposing counsel had no screen and was forced to rely on his paralegal showing pdfs and their entire windows directory with all exhibits on the main screen repeatedly.
When it came time to untangle subcontractors, vendors, general contractor and surety payments, things got messy and eyes glazed over.
Opposing counsel had pre-highlighted documents and pulled them up one at a time, explaining each with the document full screen.
At cross, JURIS LTS pulled up every document instantly, zoomed in, and highlighted relevant text as the attorney spoke of it. When checks and invoices were discussed, they were shown side-by-side and covered in under 4 minutes. The team made it simple to tie evidence together quickly, making it easier for the jury to follow, and less likely for them to zone out.
At closing, the contrast in presentation made all the difference.
JURIS LTS' counsel gave a beautiful Powerpoint which had been tweaked prior to close to address any finepoints of the arguments and reiterate earlier, highlighted content.
Opposing counsel shared pre printed boards.
The case was a win all around. Not only did the plaintiff receive their full demand at verdict, but opposing counsel came up to JURIS LTS to exchange cards, saying:
"I got destroyed by technology. You did a really good job."