$8.6M Breach of Warehousing Contract Won without a Contract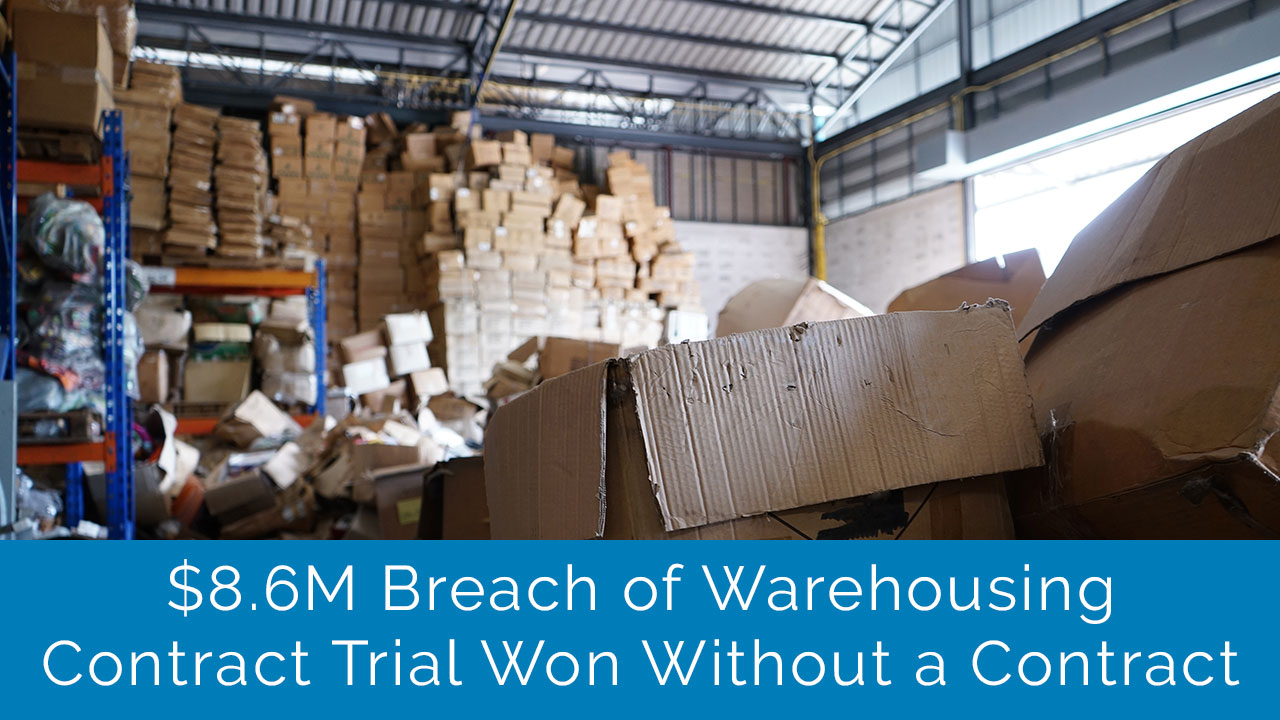 Supporting Counsel: Plaintiff
Services: Trial Preparation, In Court/Live: Tech support and equipment, Trial Director operation, Real time video editing
In this Federal Breach of Contract Case, Plaintiff found themselves six months into a new warehousing relationship with missing product, lack of fulfillment and late or no shipping, resulting in loss of profit, additional container fees and damage to a major national retailer relationship. The challenge was to prove there was a detailed 100% oral relationship between Plaintiff and Defendant.
The trial required a massive amount of evidentiary proof and the ability to easily and quickly move through it with confidence.This is where JURIS LTS stepped up, preparing Trial Director pre-trial and then presenting the material live in court with no hesitation. And while the defendant's counsel struggled with courtroom technology, JURIS had no problems. The case required the switching back and forth between file types seamlessly, and when the judge required removal of audio from video evidence to be admitted, JURIS had it ready for court the next morning.
JURIS takes the technical stress out of legal trials so counsel can shine, and win. By the way, those videos that were edited overnight included footage of the Plaintiff CEO and employees who had flown to the warehousing site to fulfill their orders themselves – compelling evidence that might not have been entered into court without JURIS' ability to quickly remove the audio.